Organisation
Maltha is a private limited company and a joint venture between waste-to-product company Renewi and Owens Illinois, a leading global producer of packaging glass.
Renewi
Renewi is a leading waste-to-product business with over 7.000 employees, that gives new life to used materials every day. With our extensive network of 174 sites throughout Europe we are always close to our customers. Renewi thinks differently about waste and sees it as an opportunity. The knowledge and experience we have acquired over many years, combined with our broad range of services, enable us to offer sustainable, pragmatic recycling solutions. Through innovation and use of the latest technology, we transform waste into usable materials, such as paper, metal, plastic, glass, wood, construction materials, compost and energy. In this way we turn the waste of today into the raw materials of tomorrow.
Owen Illinois
Owens-Illinois Inc. (O-I) is the world's largest manufacturer of glass packaging and a partner to many leading beverage and food brands. O-I operates in 23 countries with 79 plants and has 27,000 employees worldwide. The head office is located in Perrysburg, Ohio (USA). O-I provides safe, sustainable, natural, distinctive glass packaging to a growing global market. About 1 billion jars and bottles are produced for the food industry every year.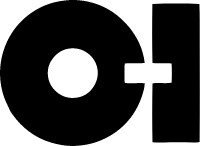 In the Benelux, Maltha is located in Heijningen, Emmen and Lommel. Maltha also has branches in France and Portugal. The headquarters are in Heijningen. In total Maltha has 250 employees.
Maltha's management team consists of: