Maltha's transition to growth and improved sustainability
19 July 2022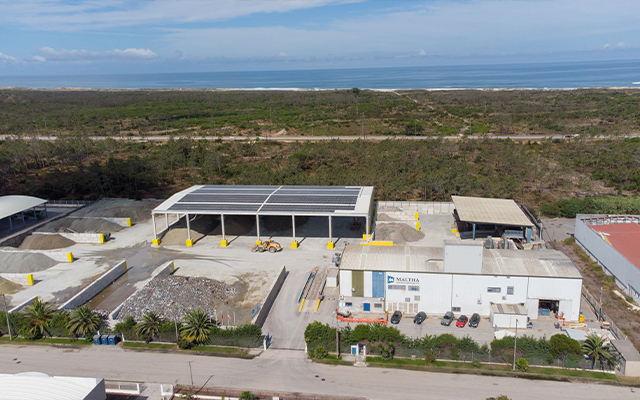 Glass recycler Maltha in Portugal, a Renewi subsidiary, has been undergoing an important transition in the past two years. Investments are ongoing, safety has improved and the quantity and quality of the product increased. Nowadays, Maltha Portugal is a profitable and sustainable glass recycler.
Maltha's history dates back to 1921 and it is a leading recycler of packaging, flat glass waste, glass powder and a supplier of clean glass cullet as a high-quality raw material for the container glass and glass wool industries. There is no other residual stream that's as recyclable as glass, indeed its recycling is a great example of the circular economy. Maltha's ambition is to recycle all it collects into 100% new glass materials and products and to be a great chain partner in supporting producer responsibility.
Today, Maltha operates in five European countries with eight specialised processing locations. In 1989 Maltha Portugal opened its doors with the motto "The Glass Cycle is Our Profession". Maltha Portugal makes it possible for glass to be infinitely recyclable.
Maltha Portugal started its important transition two years ago. Old equipment has been replaced and the site has upgraded its optical sorters and increased the capacity of its production line. Due to these investments, Maltha has increased its volumes, the quality of the product and added a covered storage area including solar panels.
"We also invested in sustainability, employment and safety. Besides that we stand for absolute quality of process and product, we stand for maximum safety for people and the environment. Safety is one of our core values at Maltha", said Kevin Bell, Managing Director Maltha. "And we invested in solar energy. 25% of the energy we use, comes from our own energy source".
"Based on the continuous improvement of our processes, we want to be bold and consistent, moving towards recycling all the collected glass into 100% new glass materials. "Glass is endlessly recyclable without loss of quality and a typical example of the circular economy", said Bell. "I am proud that Maltha Portugal is now a profitable sustainable processing location and therefore a strong chain partner following our goal of giving new life to used materials. Expertise, craftsmanship and innovation is our vision, and we are constantly looking for improvements in the quality of our glass cullet and for ways to increase the recycled content in packaging materials".
Maltha will continue to develop its site over the next few months with further investment to increase its capacity to grow and expand in order to help reach ambitious European sustainability goals.
---